The success of an enterprise is the great contribution of many active members and it is recognized in the most concrete way. However, to create that success also needs many factors and factors that cannot be ignored are the guidance of the leaders, who are the representatives of the Chairman of the Board of Directors, the Directors, managers….
On December 25, in the ceremony to honor "Proud of Vietnam Brand – Excellent Vietnamese Brand 2022", Lawyer Ho Vuong Quoc Su – Chief Executive Officer of LS & Associates Limited Liability Law Company ("LS Law Firm") was honored to be named in the category of "Excellent Vietnamese Entrepreneur 2022".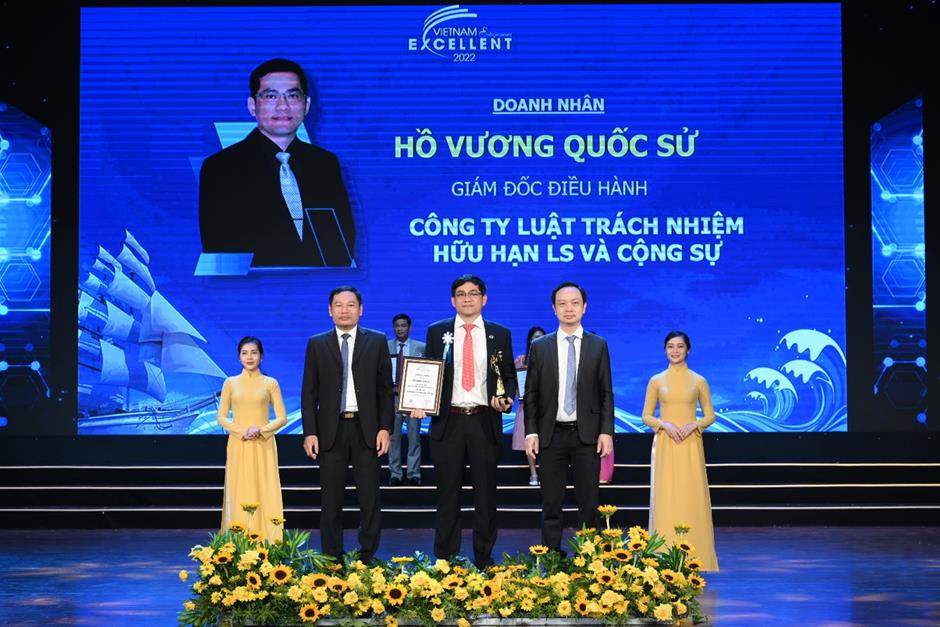 Lawyer Ho Vuong Quoc Su Honored to Receive Certificate of Entrepreneur
Lawyer Ho Vuong Quoc Su is currently a lawyer with outstanding achievements in the Law industry in Ho Chi Minh City. With strengths in the legal fields of: Real Estate Projects, Commercial investment, Civil Disputes, and Participate in Court proceedings… During the operation, with talented leadership, understanding the customer's psychology as well as a team of good lawyers and legal experts, Lawyer Ho Vuong Quoc Su has been increasingly asserting his prestige and position to make LS Law Firm brand always the first choice in the role of a professional legal service provider for clients and always accompanies clients in difficult times.
Lawyer Ho Vuong Quoc Su shared: "With the goal of striving to become a reputable and growing law firm, we always take the customer as the focus. Therefore, we always offer comprehensive, professional and legal consulting solutions. Thereby, we always believe that, with our constant efforts to improve service quality and provide practical, specific, timely legal values, we will help customers get right decisions and strategies"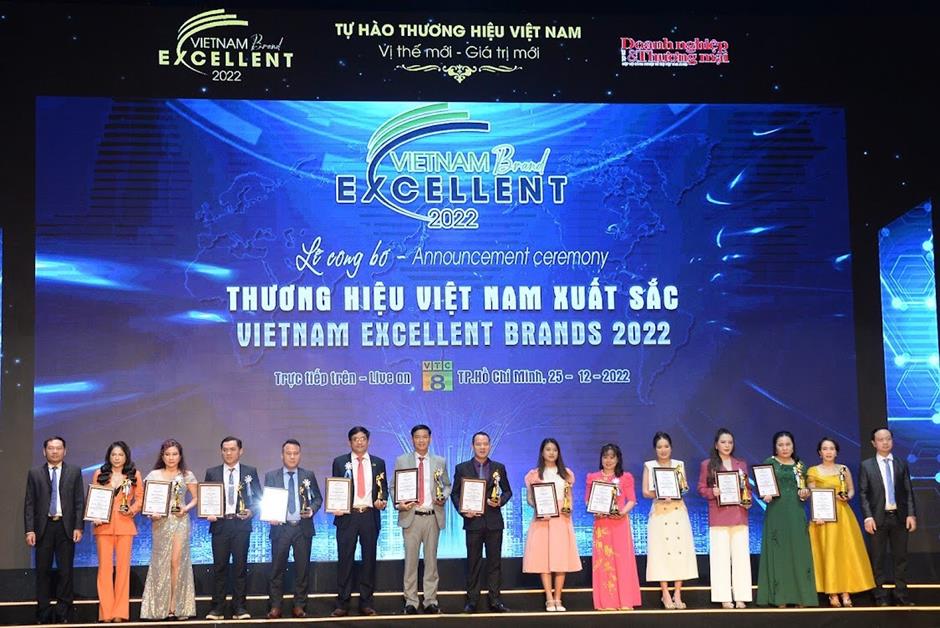 The moment he received the award from the Business and Commerce Magazine, Lawyer Ho Vuong Quoc Su could not hide his excitement and pride in what he had tried in the past time. He said, the award is a great honor but also a reminder for himself to constantly improve, devote more wisdom to create more practical values for customers and not disappoint everyone's./.